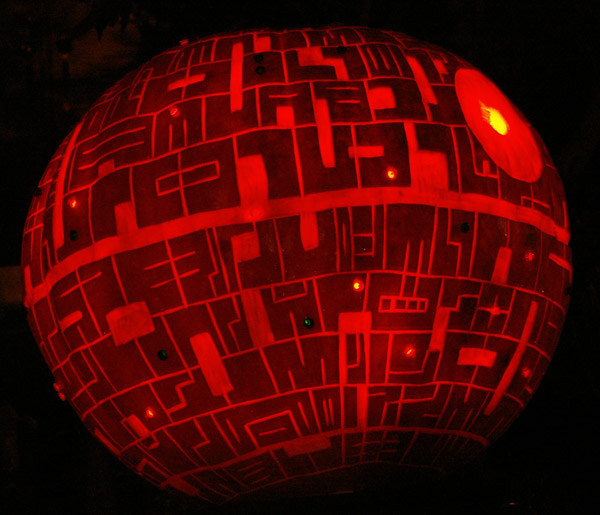 Halloween isn't just about girls wearing slutty costumes. Well, it's mostly about that. But it's also a time for eating way too much candy and letting your inner geek come through.
Enter: The Death Star Pumpkin! Pretty cool. I'm not sure I'll be attempting one of these myself this year, but you can check out full instructions on how to make your own Death Star Pumpkin
here
.
And be sure to give an extra Snickers to any kid who shouts "It's a trap!" when he sees the Death Star on your porch while trick-or-treating.