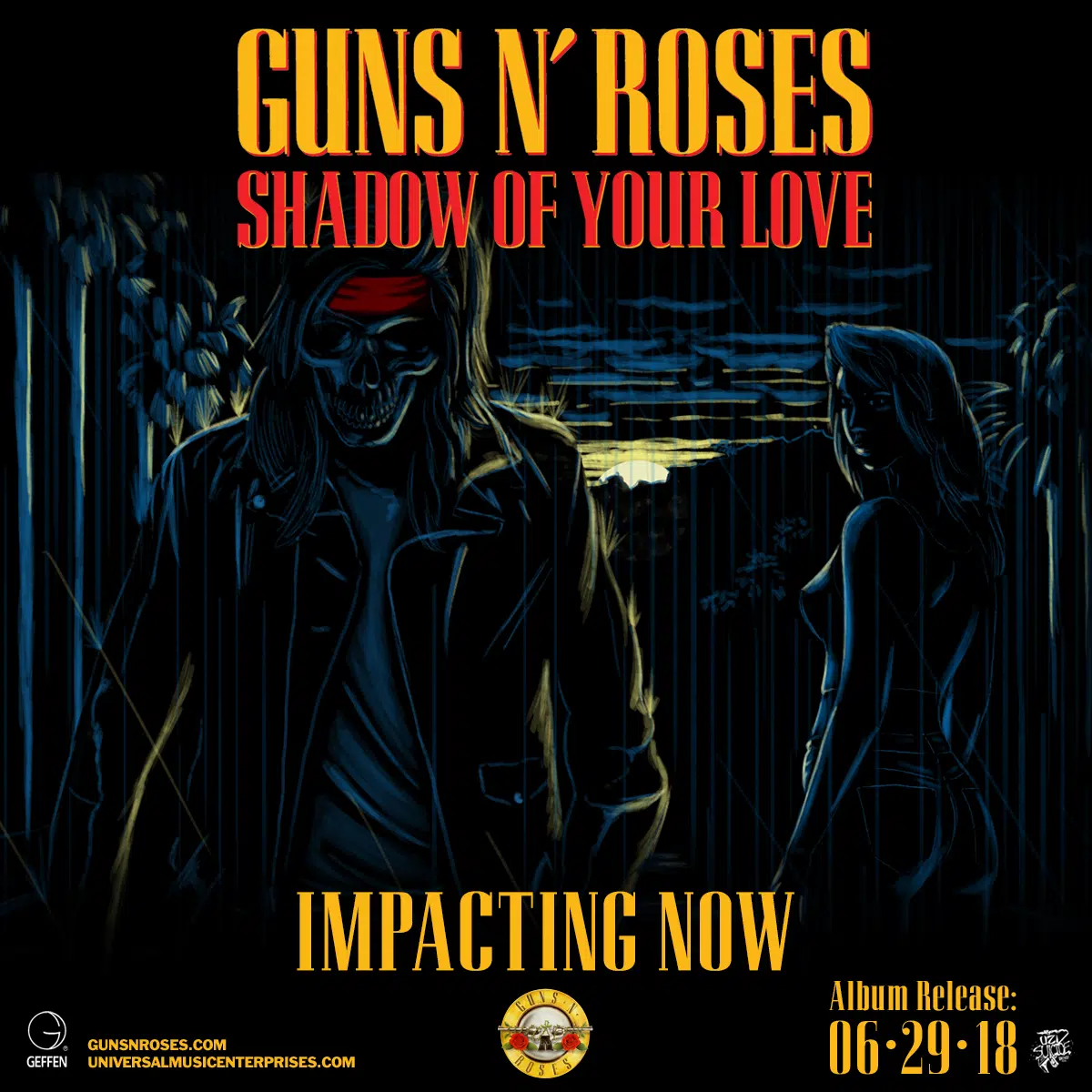 We now know what the big countdown was all about… Guns n' Roses is reissuing their quintessential debut album, "Appetite for Destruction," in multiple editions including a 2-CD Deluxe Edition, a 4-CD, 1-Blu-Ray, Hardbound Book box set Super Deluxe Edition, and a (I hope I have enough in my bank account for this) "Locked and Loaded Edition Box Set" that includes 4 CDs, 7 12-inch LPs, 7 7-inch singles, Hardbound Book and Ephemera collectibles like custom buttons, bandanna, collector's coin, patches, replica ticket stubs, wall posters, guitar picks, and TONS more.
Damn! It's all being released on June 29.
Listen for "Shadow of Your Love," the first previously-unreleased song from this big-ass box set, all over WAPL this spring. It rocks.
Full details on the release at GunsNRoses.com
Watch the lyric video for "Shadow of Your Love" below: