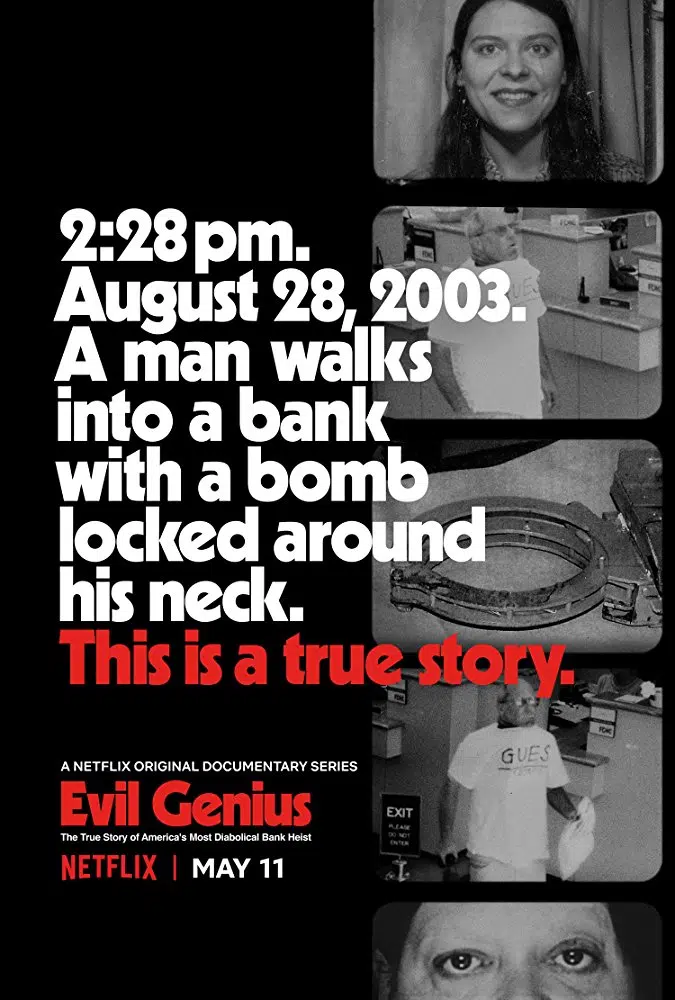 Looking for something a little different to watch on Netflix over the weekend?  There are a couple documentaries that are so much crazier than any fictional movies or TV show's I've watched recently. Both are based on stories we discussed years ago on the Rick and Len Show.
First, let me suggest the docu-series Evil Genius. This 4-part series (each about 50 minutes) is the story of a Pennsylvania pizza delivery man who robbed a bank with a bomb around his neck back in 2003. It's also about a guy who's storing his ex-girlfriend's ex-boyfriend in his freezer. Could these stories have something to do with each other? Well, of course. This wild ride just keeps getting more weird and more compelling. Warning: Damn hard to not binge!
The second, is just 82 minutes of strange; Finder's Keepers. It's the story of a man who loses a leg…twice. First, in a plane crash. The second time when he leaves it in a meat smoker in a storage shed on which he fails to pay rent. The man who acquires the leg is an amazing character!!! So funny and yet so touching as well.
[Netflix promo photos]