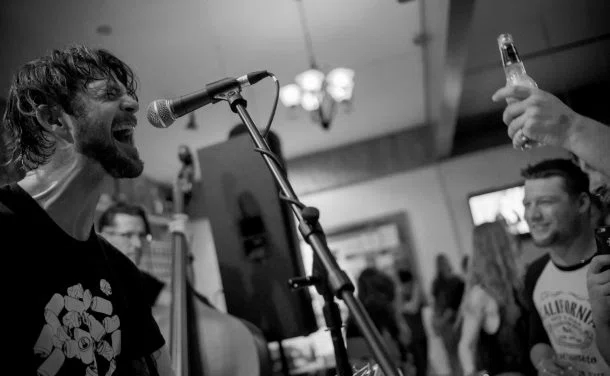 One Week Recording artist Seth Anderson from Alberta, Canada joins Rick and Len Wednesday morning at 9am. You can see Seth Wednesday at Mile of Music Presents: Concerts in the Courtyard, sponsored by Bayland Buildings, Inc.
The music is FREE for all-ages at the Red Lion Hotel Paper Valley Courtyard (333 W. College Avenue) in Downtown Appleton, and offers an early-evening music choice for downtown workers and local music fans.
The Courtyard opens for seating at 5 p.m., with music beginning at 5:30 p.m. and ending shortly after 7 p.m.