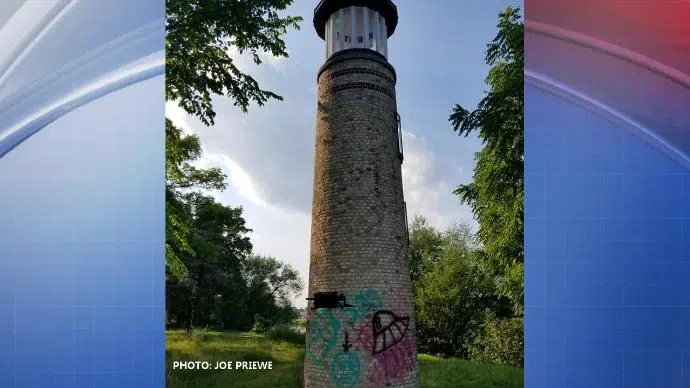 We are proud to name as this week's Rick and Len Show Weenie of the Week…. whomever vandalized the Asylum Point lighthouse in Oshkosh by spray painting it with graffiti late last month. The lighthouse, is a historic attraction built in 1937. And since it is made of brick and mortar, it's sensitive to the chemicals required to clean the graffiti off of it.
So,
For proving them self to be as dim a bulb as the light house's bulb was bright.
For committing a crime that makes about as much sense as a Kardashian explaining astrophysics.
For performing an act almost as pointless as Rick's very existence.
And for not realizing that if they want to deface something 81-years old and phallic-shaped they could have just pierced Larry King's erection.
We are proud to name the jack wagon who vandalized Oshkosh's historic lighthouse as this week's Weenie of the Week.