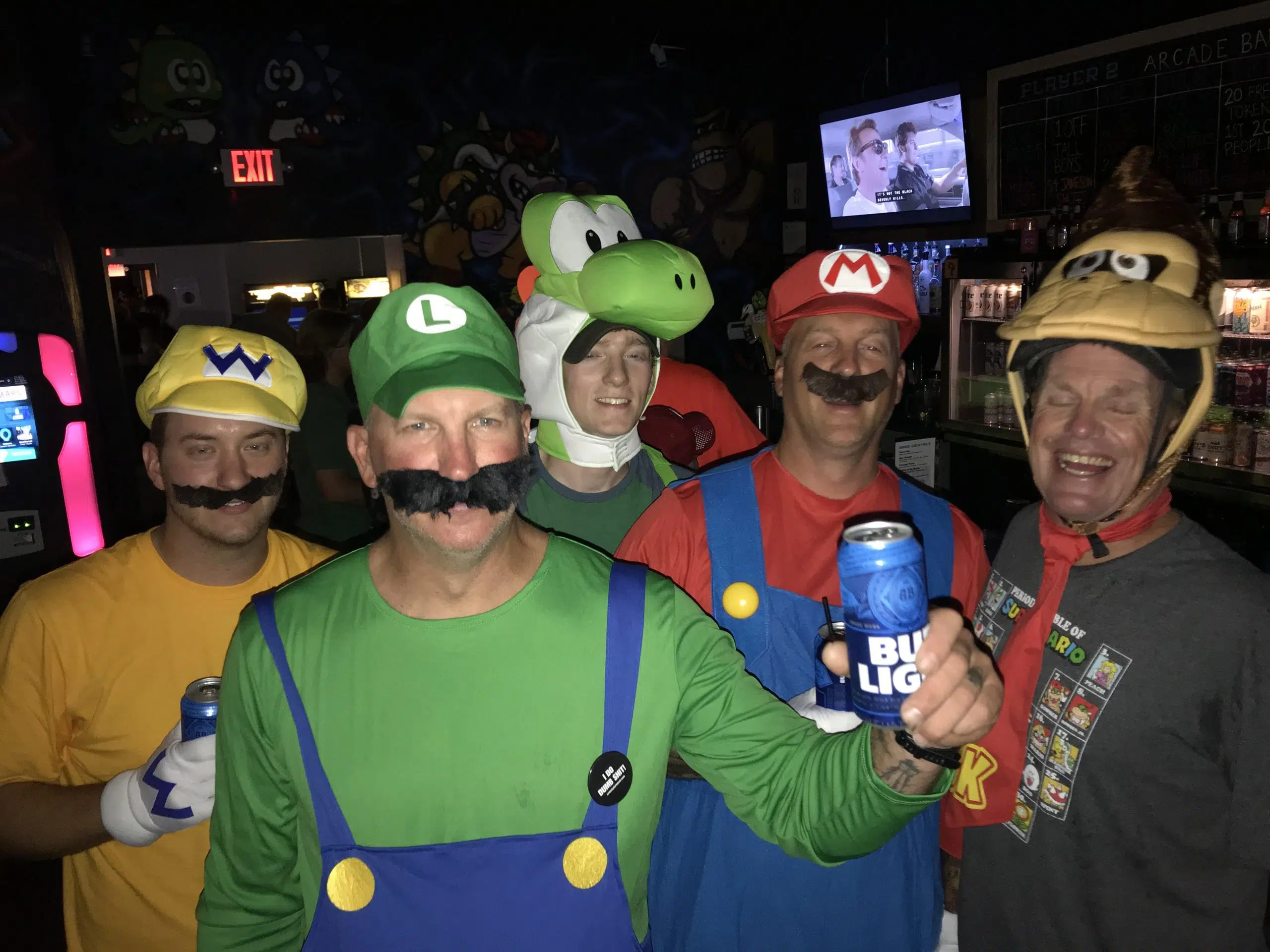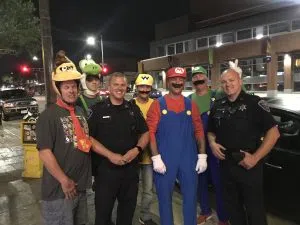 August 25th City of Appleton
Police received a report about 10PM of three adults riding big wheels thru the downtown dressed as Mario, Luigi and Yoshi.
August 14th City of Green Bay
A resident called from a business on South Webster where they reported seeing a car in the parking lot filled with goats.
August 4th City of Green Bay
A caller at a business on Radisson Street notified police that a woman was throwing sugar at an employee.
August 15th City of Cudahy
Police pulled over a woman on suspicion of drunk driving after she almost accidentally hit a squad car. The woman's drunken state was confirmed when an officer asked to see her drivers' license and she showed him an Amazon gift card.
August 16th City of Mequon
A 79-year-old man, unhappy with how his ice cream cone was filled at McDonald's, was cited by police after he yelled at employees then, wrote the word "thanks" on the window with ice cream.
August 16th City of Wisconsin Rapids
Officers responded to a report of two pairs of pants hanging in a tree.
August 12th City Wisconsin Rapids
A resident called police to report his neighbor threw steaks and potatoes on his front porch.
August 13th City of Manitowoc
Police arrested a 26-year-old man they believe shot his television during an argument. It remains unclear who the man was arguing with or what was on the television when he shot it.
August 17th City of Menasha
Police responded to a call from McDonald's where a man caused a scene at the business for the second time in two weeks. When police arrived, the man told them he believes his girlfriend drugged him by applying liquid acid onto the back of his neck during a massage. The man then requested an ambulance.
July 30th Village of Fox Crossing
An Eldorado's Adult Party Store employee reported seeing a female shoplifter steal a "Whizzinator", a phallic shaped device used by men attempting to fool drug testers or by couples who enjoy golden showers and prefer clean and sanitary synthetic urine to the real thing.
August 8th City of Wisconsin Rapids
A man called police and said he was upset about his neighbor's cats in his yard, and he said he was going to shoot them. The man called back and said his neighbor came over and told him she was going to blow up his house with him inside.
August 14th City of Marshfield
A resident called police to report a theft from their yard. According to the caller, the culprit made off with a cow statue made from an old muffler.
August 18th City of Green Bay
A caller at Navarino Park told police her ex-boyfriend threw all her clothes in the Porta John.
August 18th City of Green Bay
A resident called police to report that a woman on Shawano Avenue who they think might be on drugs kept saying that "people in the sky are watching me".
August 16th City of Green Bay
Officers were called to Big Lots on West Mason where an intoxicated male passed out on a sofa inside the store.
August 15th Village of Suamico
A caller on School Lane called police and reported a friendly peacock repeatedly peeking in their window.
August 5th City of Neenah
A caller reported a group outside was yelling and swearing and it sounded like a party. Police spoke to the homeowner who said it was just his brothers arm wrestling.
August 5th City of Neenah
A resident living on Hunt Avenue reported to police that while he knows it is legal for his neighbor to park their vehicle in front of his house, he feels the neighbor does this intentionally just to upset him. Police informed the caller that if the vehicle is legally parked, they can't force him not to park there.
August 11th City of Green Bay
Passersby on Shawano Avenue called police after witnessing what they believed to be a drug deal in progress between the drivers of a GREEN minivan and a GOLD GMC.
August 15th Brown County
A caller notified police of flames and black smoke billowing out of a funeral home. According to an employee, everything was OK. They were just doing a cremation "that got a little out of hand".
August 12th City of Neenah
Police received a report of a woman panhandling and harassing customers outside a business and the operator wanted her removed. Responding officers discovered there was no panhandling or harassing but rather, just one customer informing another that their vehicle was leaking coolant.
August 8th City of Neenah
A Division Street caller notified police of at least four children, approximately six years of age, flipping off passing cars. Responding officer contacted several of the children who admitted to being in the street and flipping each other off. No citations were issued.
August 24th City of Green Bay
An officer was dispatched to investigate a report of a dead dog laying along the side of the road on Carole Lane. The responding officer identified the "dead dog" as a discarded punching bag.
August 22nd Village of Omro
A driver whose SUV was running poorly, opened the hood where they found a large live Burmese python in the engine compartment. An officer from Winneconne assisted an Omro officer in attempting to remove the snake from the driver's engine to no avail. The python was eventually removed from the engine compartment by a helpful Menasha snake handler.