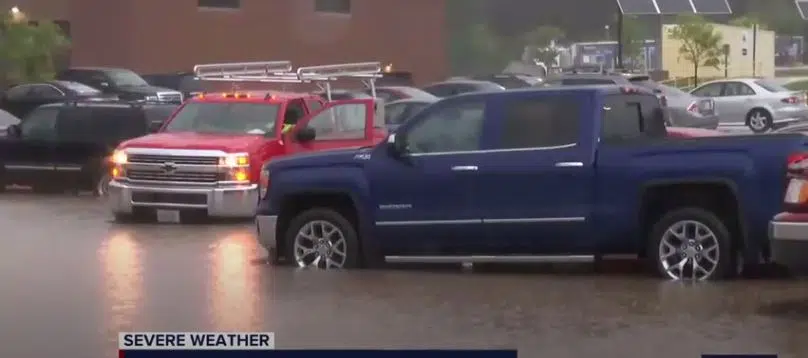 We are proud to name as this week's Rick and Len Show Weenies of the Week…some of amateur videographers of Brown County. Let me explain…last week, during one of our torrential downpours, two women, Giavanna Loeffler and her mother, Bambi Loeffler, saw a silver Buick LaCrosse drive into the Dollar Tree parking lot in Bellevue and right into standing water. The car began floating away with a woman in her 70s trapped inside. By the time they reached the car, water was up to Bambi's chest and Giavanna's collar bone. Over the course of 10-15 minutes, they struggled to get the elderly woman from her car as several other people stood by shooting video of their attempted rescue without helping. Exasperated, Giavanna and Bambi finally had to call out to one of the nearly men to stop filming and help. With his assistance, they were finally able to extricate the elderly woman from her car before it turned into a certain watery death trap.
So,
For standing by with their fingers on record and their thumbs up their butts.
For being about as useful as an ejection seat in a helicopter.
And for being more interested in recording than responding with is regrettable, revolving and really ridiculous.
We are proud to celebrate the efforts of Bambi and Giavanna Loeffler while naming the people who stood around shooting video when they should have been helping as this week's Rick and Len Show…Weenies of the Week.
[details from GREEN BAY PRESS GAZETTE]