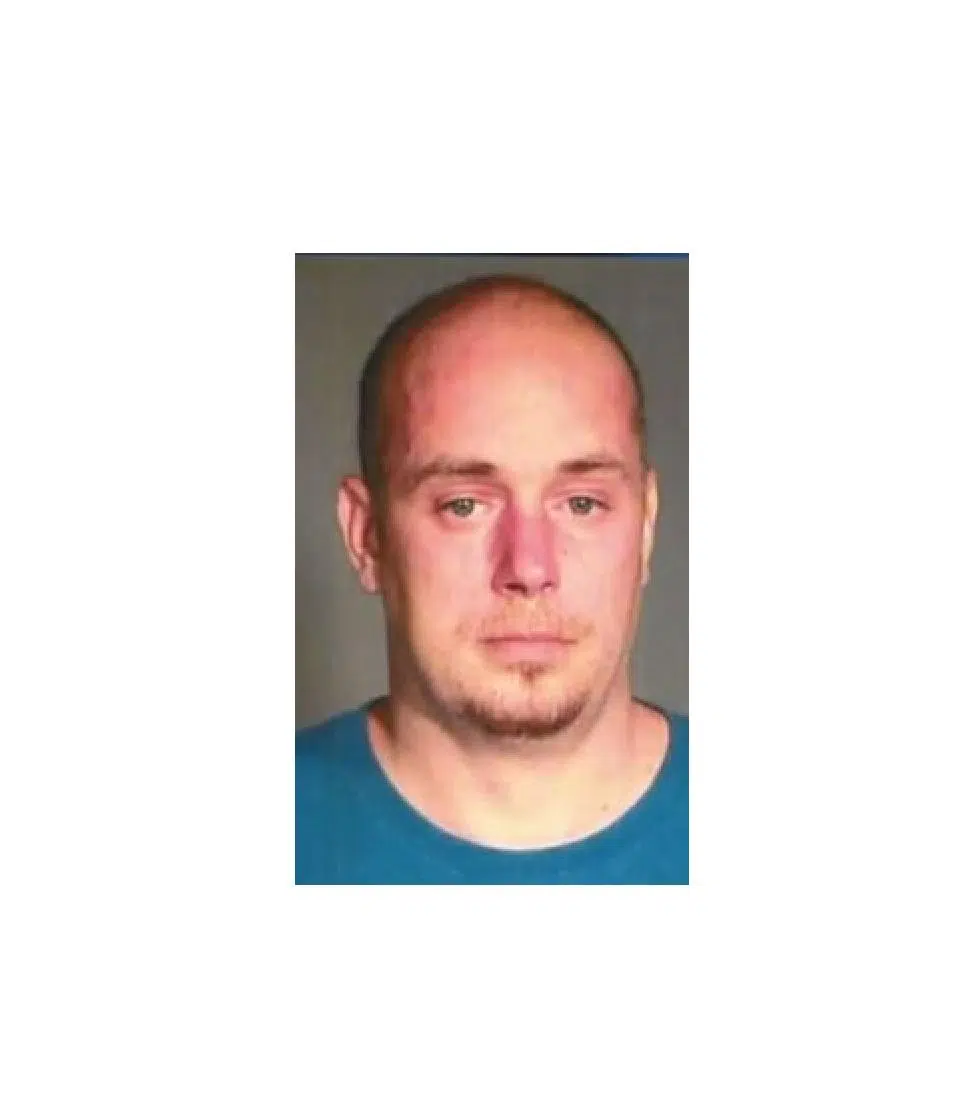 We are proud to name as this week's Rick and Len Show Weenie of the Week…the Fond du Lac man whose part in a crime came to a buggy end in Campbellsport this week.
According to police, a man, who is NOT our weenie, and had JUST been released from jail for stealing alcohol from a store, went right to the Campbellsport Piggly Wiggly and stole a case of Skyy Vodka and an entire shopping cart filled with bottles of liquor. The man allegedly loaded everything into a waiting getaway car and sped off. He eventually bailed out of the car into a cornfield, and was not found but officers say they know who he is and plan to arrest him.
However, the man's getaway driver, John Wilson, (who is our Weenie of the Week) reportedly continued on, leading police on the first high speed chase in Campbellsport in six years. Wilson reportedly finally drove into a cornfield and tried to hide but was driven out of the field by a thick swarm of hungry mosquitoes, choosing arrest over being bit up.
According to the Fond du Lac Reporter, Wilson was wearing a hoodie, but still had 10 to 15 mosquitoes feasting on his exposed forehead when police arrested him. (Can you imagine having mosquitoes all over your face and your hands are cuffed behind your back?)
So,
For sucking as a getaway driver…but not sucking as hard as the mosquitoes on his face.
For almost avoiding the long arm of the law but being unable to avoid the long proboscis of those blood sucking bastards.
And for leading patrol officers into a field of mosquitoes when clearly that was a job for the Swat Team.
We are proud the name John Wilson of Fond du Lac man who was arrested this week with the assistance of a swarm of mosquitoes as this week's Rick and Len Show…WEENIE OF THE WEEK.
[Details: FOND DU LAC REPORTER]
Photo: [CAMPBELLSPORT PD]