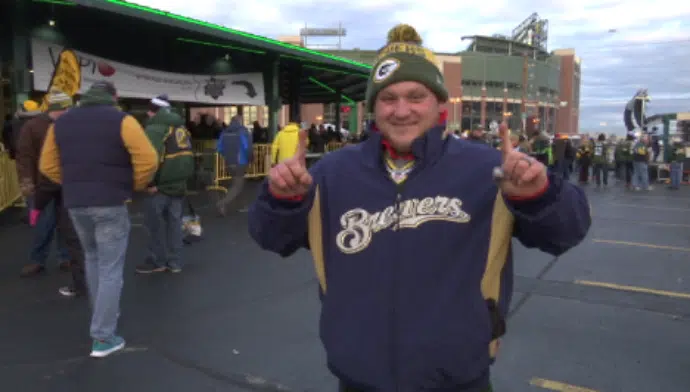 It wasn't easy for fans to keep up with both the Packer and Brewer games Monday night. However, Rick McNeal flipped back and forth between the games and kept score like he was two Front Row Amys. This is Rick's summery of what he saw. I think he got most of it right. Right?
1st quarter Aaron Rodgers 60-yard pass to rookie Marquez Valdes-Scantling. Followed by what appeared to be a touchdown by Aaron Jones but, nope, instead he was called out on strikes. Ty Montgomery then scored the first Packers TD when Ryan Braun doubled to left.
2nd quarter was all Niners with Mike Moustakas, Erik Kratz and Kentrell Brice all going down in order. And not much better in the 5th with Orlando Arcia and Clay Matthews both whiffing big-time allowing Marquise Goodwin to score.
3rd quarter With CJ Beathard on the mound for the Niners and threatening to score again, I'm afraid I don't know what happened because of the Amber Alert.
4th quarter. Things were not looking good until Dodger Cody Bellanger misplayed an Aaron Rodgers pass against the wall setting up a touchdown by Orlando Arcia.
In the end, desperately needing to redeem himself after a disastrous appearance in his last game, Mason Jeffress came in and scored the winning field goal splitting the uprights with his 96 mile an hour fastball.
Final Score Packers 33 Dodgers 0