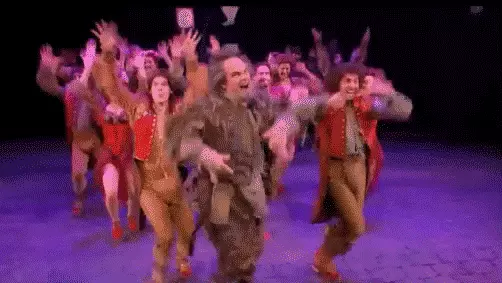 If you want to see Something Rotten! head to the Fox Cities PAC this week!!!
I saw the show Something Rotten! at the Fox Cities Performing Art Center Tuesday night. What a hysterically funny show! I have seen a lot of musicals. Between shows at the PAC and the Weidner,  together with shows in Milwaukee, Chicago, New York and London it's gotta be well over a hundred. However, I don't think I've EVER seen such an overwhelmingly positive reaction as the AMAZING Something Rotten! cast elicited from Tuesday night's crowd for their performance of the number "A Musical". It was the kind of adrenalized excitement you usually only see from an audience when Oprah is giving stuff away. So fun and soooo funny!
Warning: This show will not only make you laugh, it will give you a craving for eggs! Seriously!
Some tickets still available at the [Fox Cities PAC]
-Rick McNeal-
[Video and GIF from Fox Cities PAC]