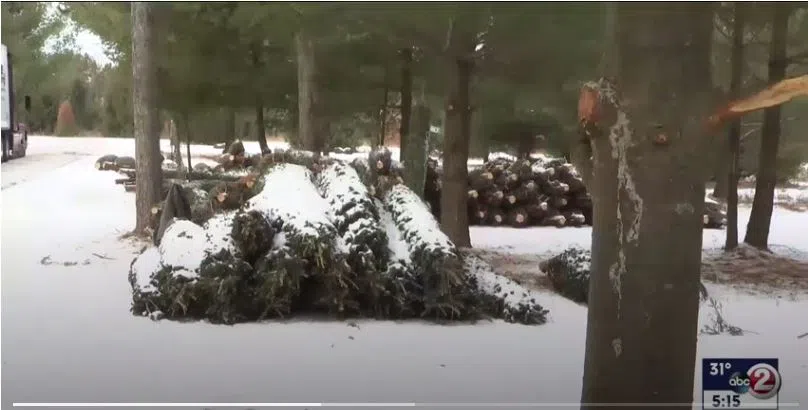 We are proud name as this week's Rick and Len Show Weenie of the Week…whomever stole 75 to 100 Christmas trees from the Hanauer Tree Farm in the Shawano County town of Richmond. The trees, which Hanauer Farms had planted and raised for 15 years before harvesting them for distribution this Christmas, went missing over this past weekend.
So,
For committing an act that would even make the Grinch think you're an a-hole.
For stealing the freshly grown trees before they were even able to be displayed thus, condemning the Hanauers to the fate of being growers not showers.
And for apparently not realizing that the last person to make headlines for committing a crime involving 15-year-olds was fired from the cast House of Cards.
We are proud to name whomever left the owners of Hanauer Farms in Shawano County pining for their 75 to 100 stolen Christmas trees as this week's Rick and Len Show…WEENIES OF THE WEEK!